Each year— using data from the NCUA's year-end 5300 reports— we "run the numbers" to draw focus to the factor that speaks to exceptional performance among the nation's credit unions: getting members to use the credit union, instead of banking at other sources.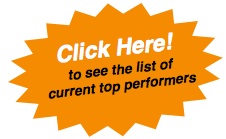 Not only does the "HP" standard measure the extent to which credit unions actually connect with members— but each year's findings consistently show a direct correlation between members' use of credit union accounts— and— net earnings!

Credit unions with higher accounts-per-member ratios generally show per-member net earnings at more than twice the norm! (See The "HP" Advantage)

And since credit unions deliver excess earnings back to members as added services and benefits, those that consistently do more business with members are, in turn, able to do more for members. And that's what it's supposed to be all about!
So if your credit union is not on the list…it should be! Getting your members to do more of their banking with you...is best for them, and way better for you. That should be your foremost objective. And making the "HP" list should become your number one strategic priority!
Note:
If you have thoughts about improving our "High Performance" standard, we'd like to hear them. If they work, we'll incorporate them into the program. Our intentions are to: 1) keep it simple. 2) Hold focus solidly on what counts most— serving members. 3) Give credit unions something realistic but significant to shoot for. Help us help the national credit union movement become the stronger, better, more effective banking alternative! Use "Contact Us" (below) to E-mail your thoughts about improving CU performance (and many thanks to those of you that have).